ENJOY SURFIN ALL YOU WEBBERS!





MY WIFE

CHRIS

SEAN MY SON!

JOHN JR!


HELLO WELCOME TO KONG'S PLACE,ON THE WORLD WIDE WEB. HERE IS A FEW PICTURES I HAVE OF MY FAMILY. MORE WILL FOLLOW CHECK BACK OK, AND SEE MORE OF WHAT I HAVE TO POST.


CLICK ON RABBIT TO SEE MORE PICTURES!!
CLICK ON SEANS PAGE TO SEE HIS HOT SITE AWARD FROM MAGIC MOMENTS DAYCARE CENTER YOU CAN VISIT THE MAGIG MOMENTS HOME PAGE BY CLICKING ON SEAN'S HOT SITE AWARD THANKS AGAIN FROM THE KING FAMILY!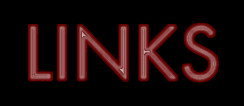 THIS IS OUR FIRST AWARD THANKS TO BEVERLY & MIKE ELLIOTT CLICK ON THE AWARD THIS IS AN EXCELENT SITE YOU WILL SEE THANKS AGAIN FROM THE KING FAM!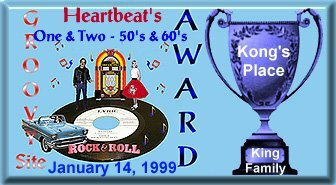 THIS IS AN EXCELLENT SITE FOR PEOPLE WHO WOULD LIKE TO EDUCATE THEMSELVES OF THE ILLNESS SCHIZOPHRENIA. ALSO IT IS A VERY USEFULL SITE FOR PEOPLE WITH THIS ILLNESS!
DOWNLOAD!

Free Windows 95/98/NT

E-mail Newsletter


Download Crescendo now -- IT'S FREE YOU NEED THIS PLAYER TO HEAR MUSIC ON THE NET IT IS A MUST CHECK IT OUT!



The MidiCity
ABOUT ME!


VERY COOL WAVE SOUNDS

DOGPILE ALL-IN-ONE SEARCH ENGINE!

WINMAG COOL SITE FOR DOWNLOADS!

VERY COOL SIGHT FOR THEMES


VERY COOL SIGHT FOR SCANNER FANS HAVE FUN!


DOWNLOAD REALAUDIO PLAYER FREE TO LISTEN TO SCANNER COOL PLAYER

HOPE YOU COME TO VISIT MORE OFTEN IN THE FUTURE MY PAGE WILL
BE UNDER CONSTRUCTION FOR SOME TIME


KONG HARD AT WORK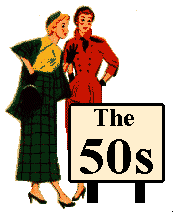 THE FIFTIES WEB SITE COOL SPOT ENJOY!







you are visitor #